Mission Statement & Values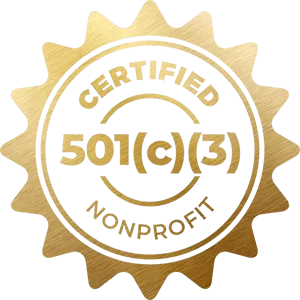 Southern California Youth Ultimate (SCYU) is a non-profit 501(c)(3) that strives to foster local, national and international amateur sports competition through the organization of activities that promote the growth of the sport of Ultimate including, but not limited to: educational programs, tournaments, leagues, fundraising, exhibition events, and social events.

Ultimate is one of the fastest growing sports in the country and builds positive characteristics with all of our participants while providing valuable aerobic exercise. Teamwork and cross-gender cooperation are inherent qualities of ultimate; while the tradition of "Spirit of the Game" teaches fairness, communication, and respect for teammates and opponents.

SCYU's mission is to increase access for all members of the youth ultimate community in Southern California by increasing opportunities for all ages, genders, and skill levels, while ensuring affordability. SCYU's vision is to continue building youth ultimate by fostering relationships with LAOUT and both local professional and club ultimate teams. Southern California has a robust and thriving ultimate community, and SCYU is thrilled to introduce more young athletes, in never before reachable locations, to this environment.
Policies
GENDER EQUITY
SCYU is committed to gender equity 100%. We recognize that girls and boys deserve the same learning and playing opportunities, so we make sure to reach out to both genders equally. From contacting and running events at local girls' schools to requesting teams to match gender ratios during games, we are constantly striving to get more kids – regardless of gender – playing this great sport. If you have more ways for us to get involved with your school, after-school program, troop, sports club, YMCA, Boys & Girls Club, PAL or other group of youths, please contact us at donate@scyu.org and provide us with a phone number and email address for your group!
EVERY KID GETS TO PLAY!
SCYU is committed to fair play and believes that every child who wants to play should be afforded the opportunity. As such, SCYU provides support for activities and initiatives for youth from under-served populations. A population is "under-served" if it encounters a barrier to accessing the sport of ultimate. Examples of barriers include, but are not limited to: financial need, gender inequity (females currently participate at lower rates than males), and limited knowledge of the sport. SCYU's scholarship funds are financed through several means including tax-deductible donations, fundraising activities, and allocations by the LAOUT Board. These are "restricted" funds, meaning that money can be used only for specified youth activities including the following:
Supplying team and individual financial aid for youth ultimate events.
Subsidizing youth ultimate events targeted at under-served communities, in order to provide them for free or at a low cost.
Introducing the sport of ultimate to new youth groups and supporting those groups' participation.
ABUSE & MISCONDUCT
SCYU has ZERO TOLERANCE for abuse and misconduct.
Our staff is instructed to follow all SafeSport regulations which includes the various Policies that apply to all SCYU Programs. Those Policies address:
Sexual Abuse
Physical Abuse
Emotional Abuse
Bullying, Threats and Harassment
Hazing
The Policies also address areas where misconduct can occur and are intended to reduce the risk of potential abuse, including:
Electronic Communications Policy
Travel Policy
In addition to Policies, the SafeSport Handbook includes information about the available and required Training of SCYU and its Member Programs' employees, volunteers, administrators, coaches, parents and players on recognizing and reducing circumstances for potential abuse to occur; information on SCYU's Screening and Background Check Program; the availability and procedures for any person to Report suspected abuse or misconduct (including protections from any retaliation or repercussions for such reporting); the procedures and means by which SCYU and its Member Programs should Respond to allegations of abuse and misconduct; and how SCYU and its Member Programs will Monitor and Supervise the SafeSport Program to help ensure its effectiveness.
By combining all of these elements into a comprehensive SafeSport Program, SCYU intends to create the safest possible environment for participation in ultimate.
SUPPORTING GRADUATING ATHLETES
SCYU also uses its scholarship funds to support graduating high school seniors planning to attend a college, university or vocational school. Email Ben Brin at scholarships@scyu.org for more information about SCYU's Scholarship Program.
REFUNDS & EXCHANGES
SCYU offers varying degrees of refunds depending on the situation and the timing. The following are our primary criteria for refunds (unless otherwise stated on an event page), if you have outstanding circumstances please write events@scyu.org to explain your situation:
Up until 3 weeks before the event start date: 100% refund available.
From 3 weeks until 2 days before the event start date: 50% refund (minus $10 administrative fee).
Within 2 days of the program starting there will be no refunds.
No refunds will be issued after the first day of an event unless there are outstanding circumstances. These will be evaluated by SCYU's staff on a case by case basis; please email events@scyu.org to make any such request.
Memberships are not refundable.
Merchandise may not be returned after 30 days of purchase.
Merchandise may be exchanged for a different size only and must be requested within 2 weeks of reception.
SCYU is not responsible for shipping costs incurred because of a return or exchange.